Temple Hours:
Mon-Fri: 6:00pm-9:00pm
Sat-Sun: 9:30am-12:30pm
6:00pm-9:00pm
Address & Phone:
2877, 152nd Ave NE, Bldg #13,
Redmond, WA 98052
425-749-7073
Special Spatika Linga Inauguration!
With Rudrabhishekam

Special Nataraja Abhishekam
(Avani Chaturdasi)
Sunday, September 7th, 4.30 pm
Spatika Linga is a Shiva linga made of a special crystal that is said to have divine powers.

Doing puja to the spatika linga is believed to remove negative karma.

Spatika is special to Shiva and represents the iconic form of Nataraja. The temple at Chidambaram houses a spatika linga.

Come celebrate the special occasion!
Schedule
4.30 pm

- Rudrabhishekam to Spatika Linga
5.30 pm

- Nataraja Abhishekam (Aavani Chaturdasi)
6.30 pm

- Nithyanandeshwara Puja
Delicious food will be served starting at

6.30 pm
come enjoy with your entire family!
Sponsor Rudrabhishekam - $51
Sponsor Nataraja Abhishekam - $51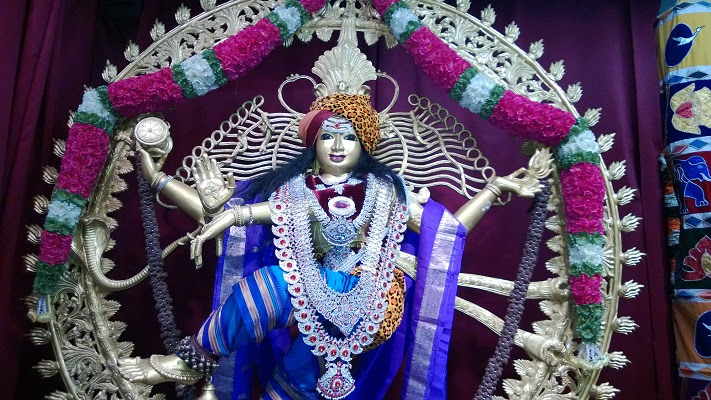 REGULAR WEEKEND EVENTS:

| | |
| --- | --- |
| No Dosa night this week due to long weekend. | No yoga this Sunday due to long weekend |
Vidyalaya - Raising enlightened children


Sunday school for kids - teaching yoga, culture, life skills, arts & meditation


Vidyalaya will resume in September with schools in fall.





practical meditation techniques for solving problems in daily life; for a successful, stress-free life.


No meditation this week due to long weekend



Rudrabhishekam

beautiful abhishekam service for Shiva




Every Sunday 4:30 pm
| | |
| --- | --- |
| Every day satsang with Paramahamsa Nithyananda | |
for more info: VedicTempleSeattle@gmail.com
Call: (425) 269-2923
Inner Awakening
Oct 8th - 28th, 2014 - in Bidadi
Contact: VedicTempleSeattle@gmail.org or call (425) 269-2923
Temple Hours
| | |
| --- | --- |
| Mon-Fri: | 6:00pm-9:00pm |
| Sat-Sun: | 9:30am-12:30pm 6:00pm-9:00pm |
Daily Schedule
| | |
| --- | --- |
| 5:30pm | Pada Puja |
| 6:30pm | Daily Satsang Live from India |
| 7:15pm | Daily chanting and Arati |
| Tuesday | Hanuman Chalisa |
| Wednesday | Ganesha songs |
| Friday | Lalitha Sahasranamam |
| Saturday | Vishnu Sahasranamam |
| 7:30pm | Daily Arati |
| 9:00pm | Palliarai Seva |
Upcoming Events
| | |
| --- | --- |
| August 17th 2014 | Krishna Janmashtami |
| August 29th 2014 | Ganesh Chaturthi |
Weekend Schedule
| | |
| --- | --- |
| 10am-12noon(Sat) | Dieties Abhishekam and Alankaaram |
| 5:00pm-5:30pm(Sat) | Navagraha Dosha Parihara Puja |
| 4:30pm-5:00pm(Sun) | Rudrabhishekam for Shiva |
Nithyananda Vedic Temples and Missions
Official Websites
Popular Categories